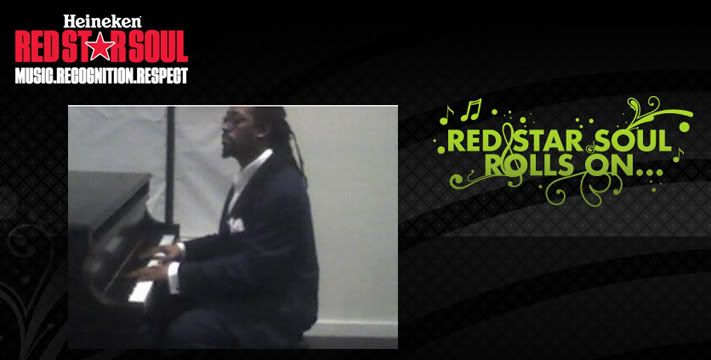 Heineken has come up with a cool marketing plan to reach beer drinkers who love soul. The company put on a tour of 17 neo soul artists who went on tour around the US in 2008. Apparently it went well and they all made money.[darn no Heineken scandal] The company also honored figures in music from the different host cities they hit. Mostly to spread knowledge about the genius behind the music, I guess. I was impressed with the whole thing. I love the soul genre and was happy to see they were gettin love. This article was not written as an advertisement for the already over music tour it's to shout out an amazing producer who just happened to be the LA rep for the Heineken Independent Achiever Award[aka hardest hustler in the game Award].
" The Heineken Independent Achiever Award recognizes individuals who demonstrate the hustle, integrity and drive necessary to "make it," while making an impact and inspiring others. This year's recipients were chosen to receive the award by a handpicked selection committee of industry leaders. Recipients of the Heineken Independent Achiever Award will accept their honor in the nine host cities of Heineken Red Star Soul concerts: Los Angeles, Dallas, Cleveland, Chicago, Detroit, Atlanta, Washington, D.C., Philadelphia, and New York City."
Congrats to
Mark Batson
, Legendary Music Producer and supposed
vampire
. He doesn't have much press out there but he has worked with enough artists and produced more than enough hits that you'll ear will recognize him before your eyes do.
"Diversity is the key to Mark's many accomplishments in the music world. His unique approach to bridging musical genres—from hip hop to classical, R&B to pop and rock—sets him in a class of his own. Mark has become one of the most sought-after writer/producers in the business, lending his skills to the likes of Alicia Keys, Beyonce, Dr. Dre, Dave Matthews Band and many others. Dozens of his songs have appeared in major motion pictures as well as television shows."
Bionic Puzzi