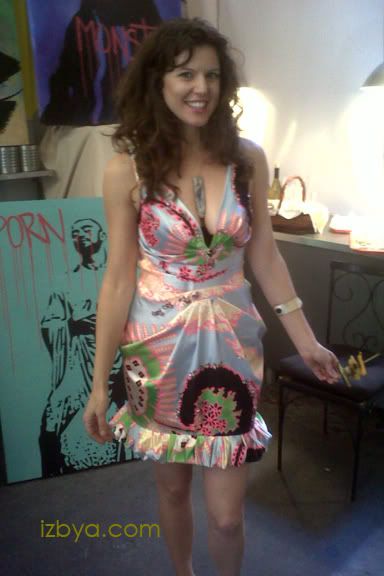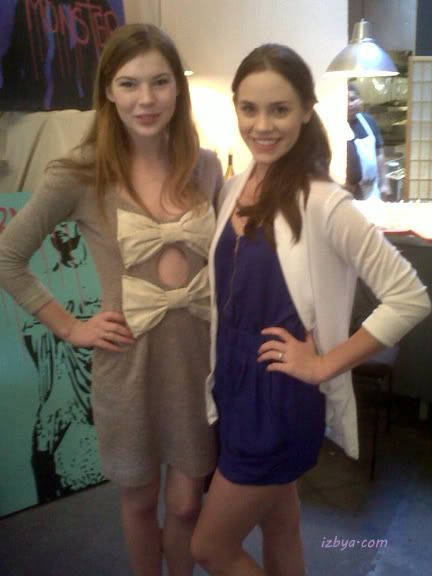 The facts are these:
i am a fashion stylist and visionary not a photographer. I have been very busy. very very busy… I have been creating tote bags that make my friends squeal. we have been steaming and altering clothing to post in the vintage store… and then I went to the
Agapi Girl
pre Oscar Gifting Suite on March 4. The day turned out to be beautifully illuminated by the California sunshine. The wind was not in as much of a good mood. Hence it was hard to keep picture perfect hair outside. But when you walked into the transformed Urban Kabob Restaurant space on La Brea you were hit by laughter and the impulse to just relax. Guests filed in consistently to be greeted by white wine and vegetarian appetizers. The eco friendly upscale theme was such a great idea I was motivated more than ever to continue my journey in making my own future events as eco friendly and beneficial to others as possible just as this one was. The gift bags and it's contents were adorable and and included soap, makeup, healing crystals and stones, eco-friendly shopping bags, a few coupons and stickers the coconut drink, and a hollywood weekly magazine. The guests were diverse and very well dressed, I always love an event with well dressed patrons. Mingling at this event was just what I needed to be inspired by bohemian California chic style again. I was dressed down, but still fabulous I will definitely admit in a black jumpsuit and cream lace tank top as I was helping run the event and this is my default volunteer work outfit because you never want to out dress the host of a party you are working for it's like showing up the bride, a battle can ensue. None did. The host however looked adorably professional with a beautiful red flower in her hair. I loved the appetizers that were served they were all vegetarian and the hummus was absolutely delicious. With all of my new goodies I was a little disappointed to not see any nominees, but meeting the guests that did arrive was more than my pleasure.
fan agapi girl
here
Keep Stylin
izbya.com
@BionicPuzzi on Twitter