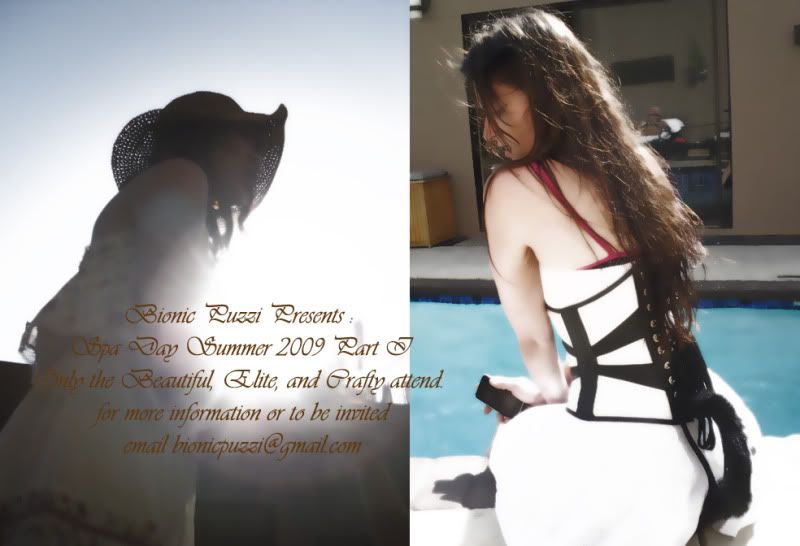 don't you wish your friends were this photogenic haha
It was like a dream not dreamt yet come true :
There were String quartets and yes, if you were ever wondering, can those classical musicians party hard. There were Rappers turned actors and Actors turned rappers because that seems to be essential to having an industry party now days. Models turned musicians -that's always a joy to watch when the models have talent and they always do in this crowd. There were also regular beautiful people professional beautiful people and playmates and people who deserved to be more than the ones who were. that's always a giggle to observe.
And a few people brought the style. black nails printed by white stars dressed like the funk came back haha ....
...And it did and what happened when it returned ?it got down of course it danced til dancing was no more ...
there were polka dots and mustaches that gave complimentary giggles away ...
...I sing with legends without making a sound and my heart was taken on a ride of raw euphoria it was magic ... and i wondered "if it was magic why can't it be everlasting"
[sung by the sexy as hell jesse of M5]
... Questions floating around like did someone slip hash into the spliff?
A Life lesson for all:
if you try too hard you will get tossed into the body of water that is reality and if you look around when you emerge from the surf and realize you are not a winner just relieve us all of the frustration and know your place and if you don't like the one your standing in I hope you can take the time out to evolve into who your supposed to be instead of the loser you are working on being lol. Some people just don't get it. These parties always outshine anything you could ever experience at the playboy mansion they are just harder to find out about!I love my life!
Thanks KB
Getting my Jam on to
Hello
- Eminem - Relapse …
Bionic Puzzi