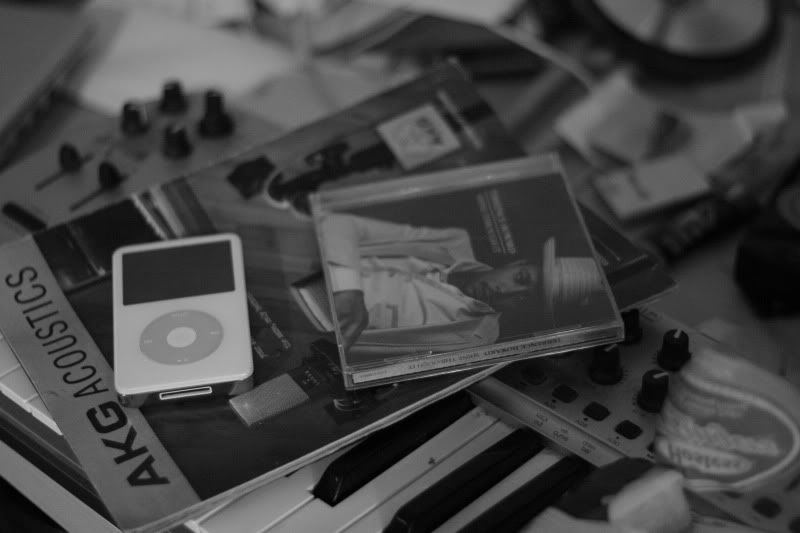 ill send the Terrence Howard cd to her as a push present-Burn.

Today I had a lot of discussions about careers. How much is there to say about careers you ask? Well even if you didn't, the answer: tons of stuff comes on our little personal interwebs in our heads.Anyway first discussion about careers today was about how you sometimes have to venture off of the best known and easiest path of your ultimate goal and yes it does change your life, what do people like the drama of not having common sense? is it really selfish for someone to have a plan and stick to it no matter how they have to do it? do we all actually have the option of having a balance in life, even when others are involved? why do people always expect for someone to drop their lives for a decision they made. I just don't think it is very friendly...
...then there was the discussion about how life is filled with multiple careers as long as you leave a stream of success and self satisfaction in your path. i personally live my life to the fullest. At times that does include just a pinch of drama just to test finding out who you truly are. I found that sometimes your world needs to be picked up and shaken sometimes. Sort of the way you might to a pet bug in a jar. Just a little rattle always helps you to evolve one way or the other and you can only hope[
or not hope and go
] it's in a positive direction for yourself and if not, please my friends pause take a deep breath and go for what you truly feel is right...
... and if you are in a situation where you are being taken advantage of... unless you get off on it [in which case u might need to talk to someone] you should always be real with yourself and respect your being enough to do what's in your best interest... you would think people knew these things, but they don't and that hurts my heart...
last but not least you are never stuck... there is nothing wrong with changing careers more than 50 times throughout life if you feel that is what is right for you. as long as its positive it is always great to evolve and re create yourself into who you are then and now, plus when you are on your deathbed and your resume brings back only amazing memories of fantastic life experiences, then you will most likely die smiling and happy and you wont combust all by yourself with no one around...[that happened to a neighbor of my aunt's recently, very sad]
... and for those who are living their lives this way I hope our life parties meet and mingle... and for those who wish their lives were this way... don't hate. part of the reason my life is so amazing is because i am realistic with myself and all of the great people i know, so when confused haters have the tendency to come and go into my orbit i generally take to writing emo posts on my blog.
smile
Listening to: It's Your Thing by The Isley Brothers ... so appropriate.
fuxo
Bionic Puzzi