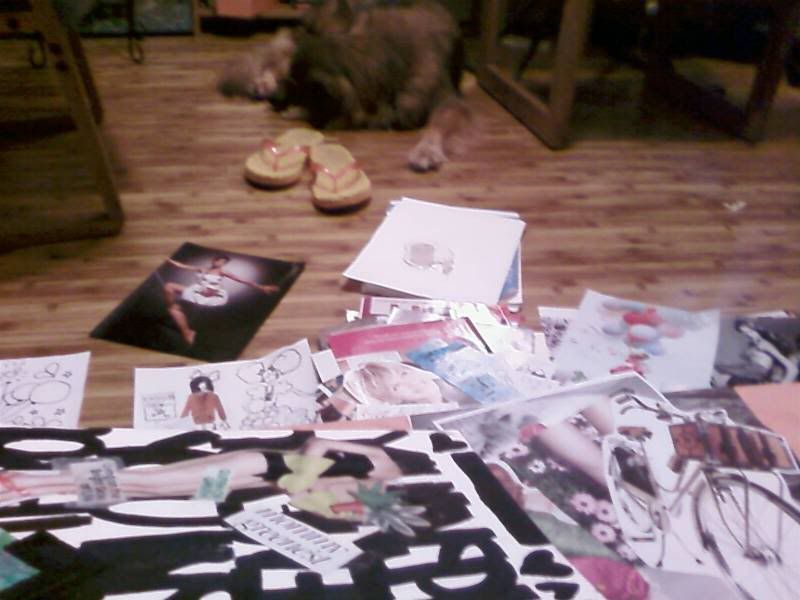 I woke up this morning and felt the tingle in my fiberglass nails to write a blog post. I have been completely swamped with planning parties and launching magazines and technologies.being so busy has made me completely #twitterobsessed! i love talking to my friends and people who i wish were my friends lol i crack myself up...it's completely insane that 2010 is upon our asses staring at the nape of our necks. i am very curious what this new year is going to bring. it feels genuinely good and that's always a great feeling...i am so busy its very hard to focus on holidays and that very ironic saying how i am the xmas candy cane superhero and all,perhaps a photoshoot is in order although i should create a shoot just for the izbya.com christmas card. is it possible in the middle of all the hub bub will i achieve the izbya.com christmas card? DUN DUN DUN...stay tuned for the end to this nail biting mystery.
...in the meantime i have been trying to get used to using my new acer netbook. it's so tiny and cute!perfect for idle twittering among a whole bunch of other things.no worries my peeps there is definitely a review seen in the near future!Mind you I have been searching for a name for her since I got her the day after Thanksgiving as my Sony Vaio (who was stolen and the most beautiful pearl white) was directly name Bionic Puzzi...and now the official naming ceremony of my new Acer: Panocha Bionica! lol which is Bionic Puzzi ; ) in espanol of course sillies it totally fits as this cute little netbook is purple so thanks @
CHANEY14
for the name!
...and now my #MusicMonday pick:
and now back to my regularly scheduled programming of being #twitteraddicted.Follow me!
o yeah...
P.S.
#MusicMonday @
epiphanygirl
"blame it on me" is a classic for sure. she's been making classics for a long time #respecttheartist
wanna see what i have been working on? it's just the skeleton but hit up the troops
@izmagazine launching 01.10!
fuxo
@BIONICPUZZI
izbya.com